[1] LG Sedona Jasper Crystal Palm Stone Reiki ZENERGY GEMS
---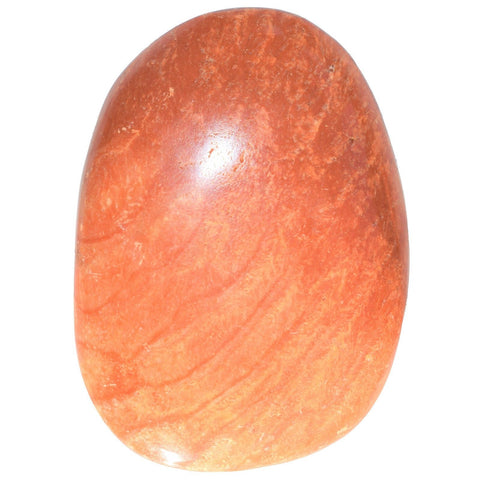 "Gorgeous Hand-carved & Hand-polished Sedona Red Jasper Palm Stone Worry Stone Crystal Healing Pocket Puffy Heart (NEW)!"
You will receive 
One
 Hand-carved and hand-polished 
Sedona Red Jasper
 Palm Stone and sizes will vary. If you buy more than one, you may get 1 Big one and 1 small or visa versa.  Expect size, shape & finish differences or please do not buy these.
The World's Finest PURE WHITE Shimmering 
Sedona Jasper
 Crystal Pocket
Palm Stone
!
"Soooo Cute!!! I carry it around in my purse and have one beside my bed for mental clarity!" - Rachel
Sedona Red Jasper
Puffy
Palm Stone 
Approximate
 Size: 1.9 - 2.5 inches (53mm) x 1.5 - 2.2 inches (50mm) x 0.7 inches (18mm)
Sedona Red Jasper
 Palm Stone Approximate Weight = ~325 - 450 carats (65 - 90 grams - ~2.5 ounces) 
Your Sedona Red Jasper Palm Stone comes in a cute Kraft Brown Eco-friendly Jewelry Box with Desert Rose Selenite Charging Crystal.
*** FREE SHIPPING, TRACKING & INSURANCE***
Trusted USA Seller with 100% Positive Feedback
30-day Refund/Return (shipping not included)
100% Satisfaction Guaranteed
Description: Just released and EXCLUSIVE to ZENERGY GEMS!!!
Description: Humans throughout history have worn Sedona Jasper for adornment, protection, prosperity and inspiration.  I'm offering these at as low a price as I can now as an introductory offer. Perhaps you'd like to consider buying one & gifting one while I have them on sale? You're awesome for checking this new beauty out. I sincerely appreciate you. Dan
Lithotherapy (Stone Therapy) & Metaphysical Value of Sedona Red Jasper Crystals
:***
 Sedona Jasper is a rare variety of Red Jasper,
which has been revered by ancient peoples and civilizations throughout the world as sacred and powerful stones of protection, for both the physical and spiritual realm. They were known as the "rain bringers" and nurturers, healers of the spirit and stones of courage and wisdom. The name can be traced back in Arabic, Persian, Hebrew, Assyrian, Greek and Latin, and the virtues of Jaspers have been extolled throughout the ages by the most noted physicians, magicians, poets, scientists, lapidaries and scholars. [Mella, 77-78]
Historically, Red Jasper was known as a stone of vibrancy and endurance, a talisman of warriors and a promoter of justice, protection, and life. It staunched the blood of wounds, stirred the pulse, and increased fertility. According to Viking and Germanic legend, the hilt of the magical sword of Siegfried, the dragon slayer, was inlaid with Red Jasper to bring him courage. The ancient Egyptians linked Red Jasper with the fertilizing blood of Mother Isis, and often carved it into protective amulets to be placed upon the neck of the deceased, engraved with the 156th chapter of the Book of the Dead. Based on the stones known and used at the time of the Hebrew exodus, it is believed Red Jasper was likely the "Ruby" listed in the Bible - the Odem, or first stone in the breastplate of Aaron, the High Priest, engraved with the tribal name of Reuben. Red Jasper was called the blood of Mother Earth by Native American tribes and was used to stimulate health and re-birth, new ideas and strategies, and increased one's sensitivity to the earth when dowsing for water or calling in rain. [Eason, 66][Kunz, 226, 290-291][101 Hall, 112][Melody, 344][Mella, 88]
Today, Red Jasper is still known as the Stone of Endurance, a gentle, but vital, stimulator of chi, or Life Force, bringing physical strength and energy, stamina, focus and determination. Its steady frequency calms the emotional body creating a lasting, stable energy for improving health or overcoming illness, setting goals and following through to completion, facing unpleasant tasks and having the courage to rectify wrongs. Red Jasper activates the Base Chakra and stimulates the rise of the kundalini energy throughout the chakras, cleansing and strengthening the aura. It is a stone of passion, useful for restoring and rejuvenating the libido, and in manifesting creative ideas. It provides vivid dream recall, and is a powerful stone for those who work with Earth energies to make a deep connection with Earth spirits and guardians of the leys and sacred sites. [Lembo, 196-197][Simmons, 215][Ahsian, 215][Hall, 156-157][Hall En, 44][Eason, 66]
Red Jasper is an opaque, microcrystalline variety of Quartz with large, grainy crystals rather than the fibrous layers of Chalcedony or Agate. It occurs in nodules or as fillings in fissures and may be found the world over. Its vibrant red to terracotta red-brown is due to high iron content, and may contain other minerals or impurities that create rich patterns. Red Jasper is a major component in Brecciated Jasper, Poppy Jasper and Rose-eye Jasper, and is prominent in many area specific Jaspers, such as Cherry Creek Jasper and Mookaite Jasper. [Simmons, 215][Eason, 66-67]
***PLEASE NOTE: The FDA or any federal agency doesn't endorse or support any of these claims or beliefs.  No scientific research has been done to substantiate these beliefs, but they have done studies on the power of faith & prayer and have proven that if you have faith & belief that you will gain healing...miracles can happen! Thankfully government agencies do not get to tell us what to believe! We do not guarantee any claims of benefit from the crystals we sell, but do guarantee their quality and your satisfaction 100%! You'll love them and they will love you back for as long as you own them.
How our Palm Stones are Made:  All of our Rose Quartz Puffy Hearts are made by hand by Artisans in India.  This is not to say that they do not using a grinding stone that may be electrically powered, but it does mean that they don't just dump beautiful crystals into a machine and out comes a finished Puffy Heart. These are hand-crafted by skilled Artisans.
The Artisan first starts by cutting rough crystal material into square shaped pieces that are roughly 50% bigger than the finished Puffy Heart will be.  This is all dependent on the quality of the material as some material that is hard to work with like Green Epidote or Pyrite that have crystal cavities [called vugs] that can jeopardize the integrity of the wand.  
What you may not be able to appreciate is that quite a few of the Puffy Heart break during one of the steps from start to finish. The good news though, for us crystal lovers, is that none of the crystal goes to waste...they save all the pieces and make smaller products from broken Puffy Heart pieces. 
So, from here they start to cut off pieces as you can imagine and then start the laborious process of shaping her into the work of art waiting for you to call her home.  It takes a lot of time, can be VERY dusty work depending on the crystal, but is a labor of genuine love of these artisans.
So, in determining a Palm Stone's value, often they are priced by the crystal material's cost, most often in $/ Kilogram and then the amount of time to create the wonder-full work of art. If these were made in the USA the cost would be 10 times what you are paying now.  Thankfully the cost of living in places like Morocco and Peru are very low. To quote my dear friend Rashid from Morroco, "It is cheaper to live in Morocco and a carver can live well on $10 per day in wages!"
I hope this helps provide you some insight into how hand made Puffy Hearts are born.  I think it's incredible that we have the blessing to be able to buy a beautiful (one of a kind) piece of art made from metaphysically valuable material that has been crafted by a beauty-full human being with love and great care for less than some of us pay for a lunch out. A Puffy Heart, that if taken care of (don't drop them), can outlast us on this beautiful planet. :-)
30-day 100% Satisfaction Guarantee, Refunds & Returns: Before you leave any neutral or negative feedback, please email me.  We have a 100% success rate so far at resolving all of our customers problems (all due to USPS shipping issues so far). All of our specimens are 100% Satisfaction Guaranteed for 30 days. You can take them to a mineralogist for appraisal and if you are not happy you may return them in their original condition for a refund.  Shipping back to us is not included.
Free Bonuses: All ZenergyGems™ items do include a free bonus item(s) (even when not mentioned in the listing). I love to share my love of crystals, minerals, and gemstones and will pick an appropriate free bonus item whether you are a new customer or repeat customer...everybody gets free gifts when they buy from us. If you buy some rough mineral for turning into jewelry, I will likely throw in more material of a different kind. If you buy crystals, you'll get a free crystal or 3. I'm gifted/cursed with a genuine heart of love and generosity and all ZenergyGems™ customers benefit from this.
Photos: We try to supply you a view of all four sides, the top, and bottom views of the specimen. Although many sellers "forget" to include this we are including them as a full-disclosure to you...so you know exactly what you're buying.  Unless otherwise stated, the above photos are all taken in direct sunlight or under GE full-spectrum lights (that most closely match sunlight) or with a standard flash.  The photos do not do the specimen justice and may look differently on different computers and mobile devices depending on your personal settings.  All that said, what you're buying looks much better in person than what you see here. If you love it now...you'll definitely love it when it arrives home to you. All photos are Photoshop free and accurately describe the exact item you are purchasing or one that is very similar/identical.
Combined Shipping: You get Free Standard Shipping & Tracking included in this purchase.  You can combine any of our other items (so, please browse as this is the time to save money) with this order and I will discount all of the shipping on the additional items.  Each additional item can be added for only $1 each. When the total weight of the order exceeds 1 lb (16 ounces) I will then ship them all together Expedited Priority Mail (2-3 Day Delivery). When you are done shopping for your "must have" additions to your crystal or mineral collection, email me and I will combine all of your items into one shipment/invoice and discount the shipping on any items that had additional shipping in the listing. *This is not currently possible for the Global Shipping Program - International Customers due to eBay restrictions! 
Shipping is our most expensive cost on many of our free shipping listings.  So, if you like, you may send me an offer or offers for a discount on any of our auctions with shipping. Since this listing, when purchased, has the Standard Shipping included, I will likely accept any reasonable offers on other items as add-on orders.
If you would like to take advantage of the savings of combined shipping, when you are ready to check out: 'request total from seller' and I will bundle all of your items into one invoice with combined shipping (other shipping discounted). Please do not submit payment before you get your combined invoice even if you don't know how to "request total from seller". I will automatically combine orders from the same person.
International Shipping: We use the eBay Global Shipping Program for International orders.  We ship expedited to their distribution facility and they re-send the items to you based on your chosen class of shipping.  We do not control how they repackage their shipments to you.  They will charge you an additional shipping & handling cost which is transparent to us. You may be responsible for customs duties on your end. Free bonus items such as the Apache Tears will be labeled as "Free Samples", so you should not have to pay customs on the free gifts I send you.
All trade marked ZenergyGems® products are hand selected and packaged by our skilled and knowledgeable staff at ZenergyGems™ Store. Zenergy Gems® will only guarantee the size and quality of products sold through us. PLEASE CHECK TO MAKE SURE THE SELLER NAME IS ZENERGYGEMS. There are no other sellers on eBay or anywhere else authorized to sell our products.
---------------------
We feel our crystals & mineral specimens are the best available anywhere, as we go that extra mile & personally hand select each and every one of our crystals directly from our importers & local Arizona suppliers for their Premium quality, great energy, one of a kind design, ultimate color variations & much more. 
We pride ourselves in bringing YOU, the VERY BEST that we can!
All of our crystals & stones are natural.  Because they are natural, each piece may have inclusions, natural lines, colors or indentations. This is a normal and part of the natural material.  All photos are taken in natural light or with a flash indoors. All images are Photoshop FREE.
We take extra special care in packing your items for safe arrival, but have no control over the mailman/mailwoman or the shipping company. If you have an item that arrives damaged please contact us before complaining or leaving negative feedback. We will always make things right for you.  We want to earn your 5 star positive review and repeat business and make your life better having dealt with us.
While you are here, check out our other items. You may find there's more than one "must have" item in our vast collection of crystals, minerals, and gemstones.
Please visit our eBay STORE & add us to your favorites list as one of your FAVORITE SELLERS! We have literally a 1,000 items not yet listed that are coming soon, so if you favorite us you won't miss out on new arrivals.
Sign up for our store newsletter! This will ensure that you will receive our newsletter, so you can see all of our new arrivals!
Our QUALITY SAYS IT BEST! 
Thank you very much for visiting! 
May the rest of your day/evening be full of blessings & great joy!
Sincerely,
Dan & Diana Majestic
Owners
Zenergy Gems®
ZenergyGems
® & Perfect Pendant
™
 are
 Trademarks of Christian Vitality LLC an Arizona Corporation
2017 Copyright - All rights reserved.
Related Products
---